If you are just able to start your annual Spring Cleaning frenzy just in time for Summer, you may like to know that there are ways you can look out for the environment while doing so. Aside from the good old mantra of 'Reduce, Reuse, Recycle', there are plenty of clever sustainable tricks you can adapt without buying expensive cleaning products.
Here are 10 sustainable spring cleaning tips you can try during your next big clean up:
Lemons are a great green cleaner
Sometimes the best place to find natural cleaners is in your own backyard. If you have a lemon tree, you're in luck. Lemons can become a great cleaning product because, in addition to being a natural deodorizer, these acidic fruits contain antiseptic and antibacterial properties.
There are a number of great ways you can use lemons to clean different items. Some of these include:
Cut a lemon and dip one half into baking powder, then use this side to scour copper pans and pots and give them a brand new shine.
Their other half doesn't then go to waste. Just squeeze out the lemon juice and mix it together with baking soda to make a paste that can be used to scrub stains out of plastic containers.
You can also use that second half of your lemon to sanitize your cutting board by rubbing it onto the surface.
If you have some extra time, you can try making your own environmentally-friendly solution by marinating the lemon peel in white vinegar for a couple of days. This solution can be used to clean the stovetops, your microwave, and other small appliances.
Lemon peels can also be used as an air freshener for your kitchen and the rest of your home.
Any green thumbs out there may be excited to know that lemons can be used out in the garden as well as a seedling. Simply use the peel as a cup, poking holes into it to allow drainage, and put soil in it and bury some seeds. Then, as the cold month's end, you can plant the lemon cup in the garden and watch your seeds grow.
Declutter wardrobe and repurpose unwanted items
Those who love to shop would know how much clothes they can accumulate over the year. Now is the time to go through and declutter your wardrobe. Use this opportunity to stop your fast fashion habits and create a more basic capsule wardrobe full of ethical brands that you can wear all year round.
This doesn't mean the clothes you don't need or want any more get thrown out. This is a chance to repurpose those items and recycle them in other ways. For example, you can use old t-shirts as cleaning rugs, stuff soft jumpers into pillows or create a nice rug or throw for your couch, find out if any of your family and friends want to take some for their own wardrobe or donate the clothes and shoes to St Vinnie's so they can be of use to those who need it.
You might also like: Declutter your 'digital' space
Reject single-use items
Some items may need to be replaced more often than others, so it might be a good idea to do an audit of the cleaning equipment you use and discard some of your single-use items. For example, rather than using paper towels, switch to reusable cloths to clean your surfaces. Making these changes could reduce the amount of waste you produce during your regular cleaning routine.
Remove mould using vinegar
Lemon isn't the only natural product you have at home that can be used as you clean in a more sustainable way. Vinegar is also acidic and is, therefore, a great tool for removing mould in your bathroom, kitchen or living room furniture. A perfect vinegar cleaner recipe involves adding two parts baking soda to one part of white vinegar, and away you go. You can even soak your clothes in vinegar for about 60 minutes if you need to remove mould from some of your favourite items.
Create stovetop air freshener
Just like how you bake a tray of cookies when you are showing a house to a group of potential buyers to make it feel more homely, creating a lovely fresh aroma using a stovetop air freshener, over an air freshener dispenser, can make your home feel more fresh and cozy. You can do this by simmering aromatic foodstuffs such as apple, cinnamon, orange, grapefruit combined with water and herbs and spices for a few hours to give your home a lovely scent.
You might also like: How To Limit The Spread Of COVID-19 Around The House
Use baking soda to clean carpets
We have mentioned baking soda already in a couple of places in this article due to its ability to aid other natural cleaners in the cleaning process, but the baking agent can also work wonders on its own. Baking soda has deodorizing properties and can therefore take the heat of a lot of the tougher jobs as an all-purpose cleaner like scrubbing grease, cleaning your oven, unclogging your drain and deodorising your shoes. You can even clean your carpets by sprinkling some baking soda onto the surface and let it sit for 15 minutes before vacuuming it up again, leaving it with a fresh odour.
Do an energy audit
Sustainability isn't just about water use and the cleaning products you are using. The energy you use in your home can also contribute to your personal carbon footprint. While you are spring cleaning, it may be a good idea to also do an energy audit to find out how you can reduce your usage. This could mean replacing old appliances, moving to energy-efficient features and electronic bills and swapping your existing light bulbs for LED bulbs.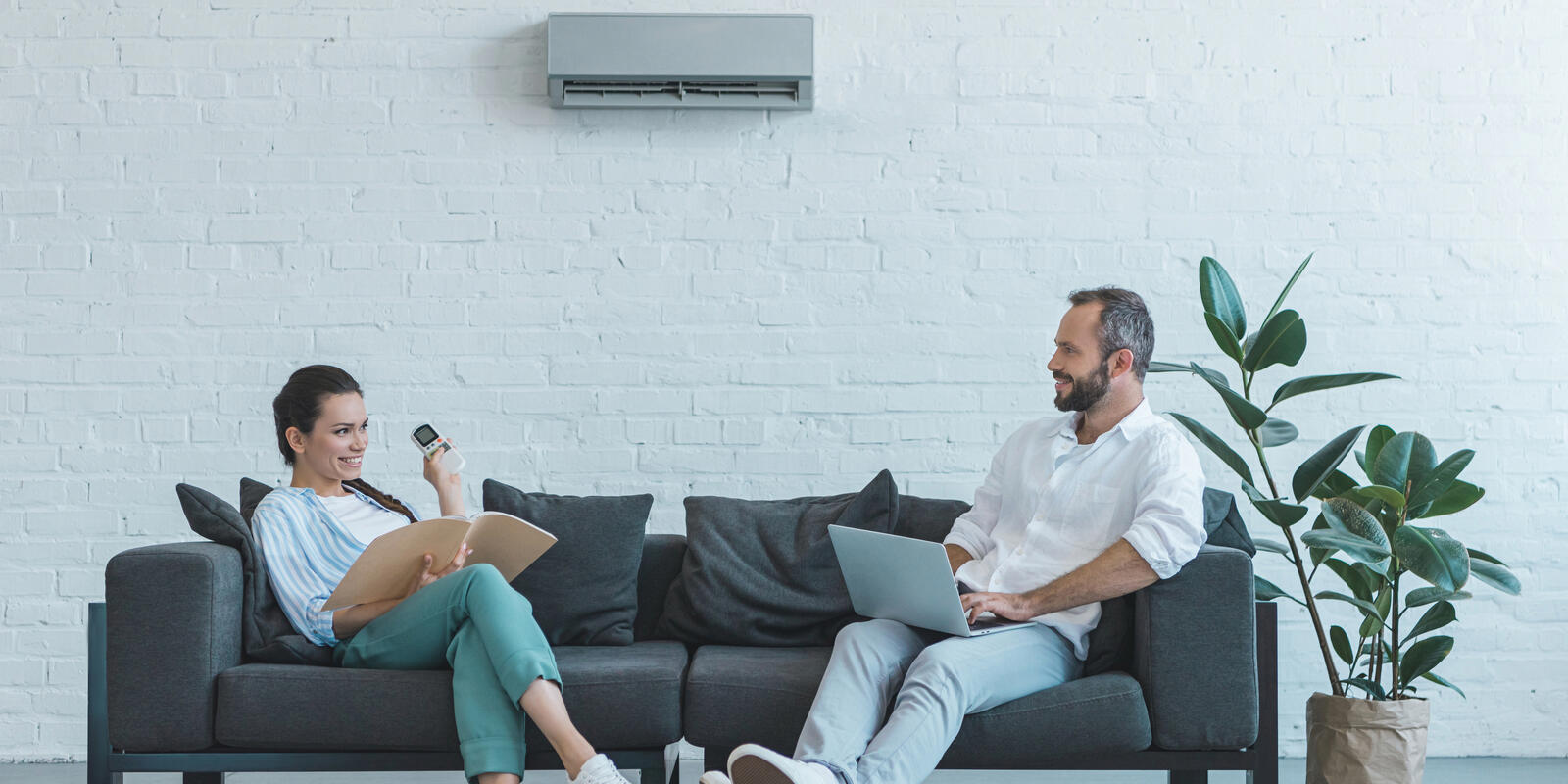 Set up a composting system
Some people may be looking to grow a green thumb and get stuck into creating a beautiful garden while they are still stuck inside. While planning this out, it might be a good idea to add a section where you can set up a composting system. Here, you will be able to dispose of a number of items that would otherwise fill up our overflowing landfills including fruit and vegetable scraps, crushed eggshells, used up coffee grounds and tea, grass clippings, green plant cuttings, old flowers and weeds.
You might also like: Here's how to create a great garden with those extra iso-hours
Be mindful of water use
You are bound to use water in some shape or form while cleaning, which is unavoidable. This being said, you can become more mindful of how you use water while you are cleaning. This means turn off your taps between cleaning tasks, clean your bathroom straight after your shower so you can use the leftover water, use any leftover chemical-free water to water your plants, use your dishwasher instead of cleaning your dishes by hand and install a water metre so you can see exactly how much water you are using while cleaning.
Ask your children to help you
One of the best ways to teach your children about sustainability is making some environmentally-friendly tasks part of their routine. As you learn about and implement some sustainable cleaning strategies into your home, ask your children to help you out and talk to them about what you are doing and why it's important. This can be anything from creating your homegrown compost system or decluttering your wardrobes together and allowing them to brainstorm ways they can get creative and repurpose the clothes they are discarding.
Are you looking to make your home more environmentally-friendly? Find out which trends in a sustainable design you can implement into your home.
Words by Jessica Testa
Sources:
Contact the brokers at eChoice today if you're thinking of refinancing your home. Our brokers have access to 100s of products that will help you secure a competitive deal when applying for a home loan.
You might also like: